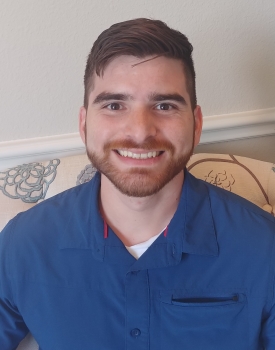 Sebastian Martinez
EIT (Engineer in Training)
Area of Expertise
Mr. Martinez, as an engineer for Criterium Dotson Engineers, is responsible for the process and execution of engineering projects for the firm.  The firm's focus is comprehensive investigations of buildings and their property.  Investigation may include all or some of the following:  structural, mechanical, electrical, plumbing, roofing, life safety systems, environmental, conversion feasibility, repair design, and design of enhancements.  CDE also provides independent Construction Document Review and Quality Assurance inspections for commercial building structures and envelopes.
Projects include commercial and residential structural engineering consulting services, Structural Warranty inspections, commercial Property Condition and Environmental Site Assessments for warehouse, apartment complexes, retail and office buildings, hospitals, and hospitality establishments; Property evaluations and Capital Reserve Studies for Homeowner, Townhome, and Condominium Associations; Structural forensic investigations and inspections for home owners and buyers and Structural repair design solutions, plans, and specifications.
Qualifications
Mr. Martinez is the newest addition to Criterium-Dotson Engineers.  He is a graduate of Texas A&M University at Corpus Christi with a Bachelor of Science Degree in Mechanical Engineering.
Education and Affiliations
Bachelor of Science in MEchanical Engineering Degree 2017
Texas A&M University – Corpus Christi, Texas
EIT # 134460